Seeing yourself represented in the therapist you see is so important. We all hold various intersecting historically privileged and/or oppressed identities. All of the staff at The Rainbow Circles are a part of the queer, trans, and/or gender expansive communities. Many of us also have additional historically oppressed identities such as people of color, disabled, and neurodivergent (ADHD and/or Autism). We have staff that can do therapy in Spanish, French, and English.

We pride ourselves in having a safe, fun, and supportive environment for everyone!
Meet our clinical staff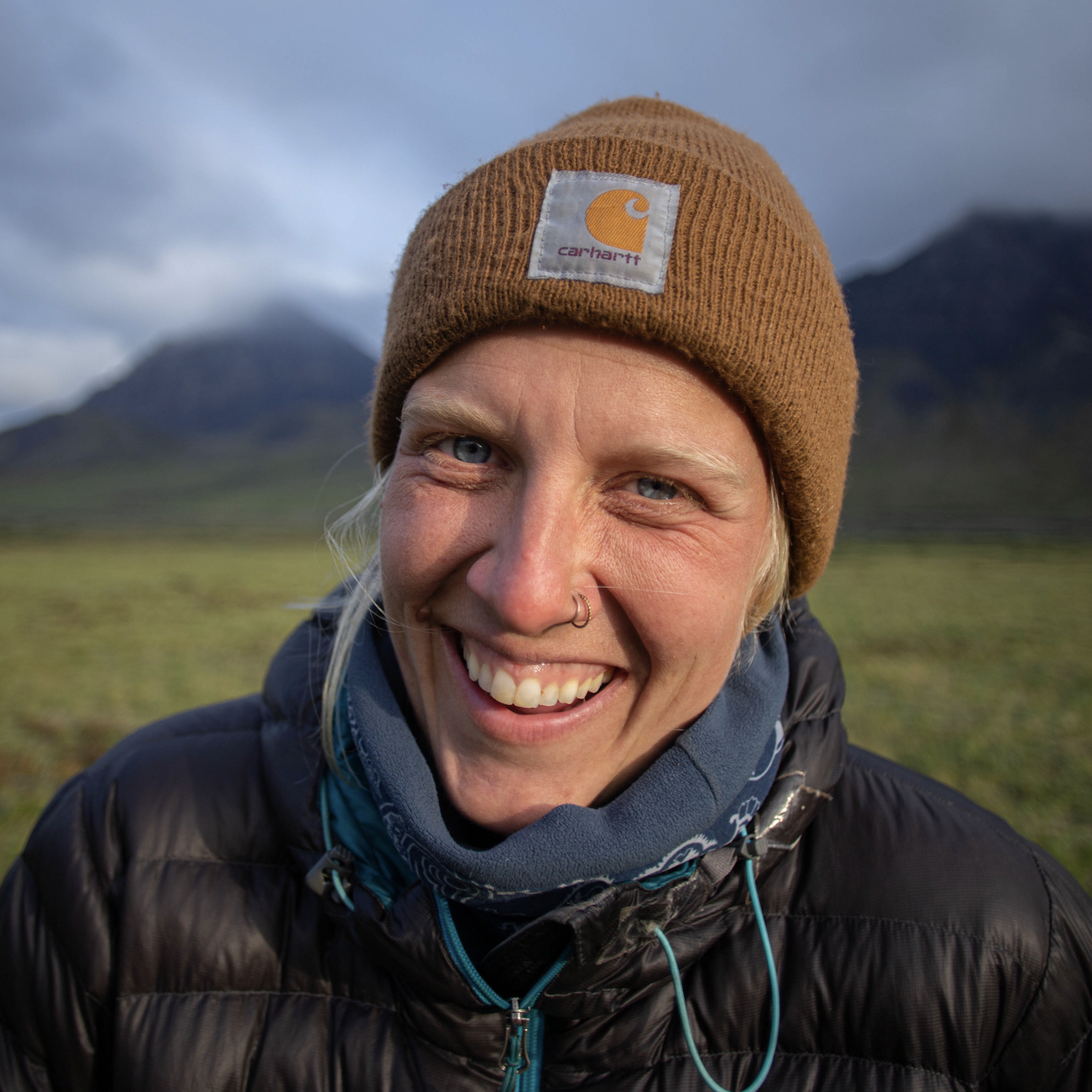 Hey y'all, I'm Al (they/she)
I am a white queer, non-binary, sober in recovery, neurodivergent, mostly able-bodied person and I am here at The Rainbow Circles as a pre-licensed social worker and clinician under the supervision of Victoria and M and the support of the rest of our community.
I believe the basis of all therapeutic work lies in genuine and authentic relationship. To me, this means we spend our time in the room together connecting, playing, celebrating and addressing conflict as it arises – practicing being human. You get to make the space YOUR space. Y'all, I want to laugh and be silly and exist with you, and honor all of the good and bad and in between-in your life. My approach to therapeutic relationships is person-centered, trauma-informed (healing-centered) and anti-oppressive. I see the world through a social justice lens and my approach is creative, playful, eclectic and draws on mindfulness, movement, and the outdoors as a space for reflection. I'm also digging into the world of play therapy, where toys are words and young clients have a safe space to explore, process and communicate their experiences. I am passionate about people, especially the youngest ones, and though times can be tough when you reach out to start therapy, I hope it can be powerful and fun. My hope is that we build a safe space together, and I will meet you where you are at, with radical acceptance and care.
Outside of this work, I love to play outside! In all seasons I can be found chasing water, frozen or not, over mountains and down valleys and into canyons. Usually my dogs, Billy and Reba, and my friends or my partner can be found chasing me along the way. My plants, a cup of coffee, and the promise of cooking a delicious meal welcome me home.
I can do therapy in English and am working on my Spanish.
Hello! I'm Beatriz (she/they)!
Available for in-person sessions in Denver and hybrid options
I feel gooey (positive connotation) gratitude to have the opportunity to walk alongside folks and support them in better understanding their internal and external systems. I believe that every person has a unique potential to live in meaningful ways. I aim to support folks in this process through encouraging self-compassion, collaborating in exploration, and engaging in connections aligned with their personal values. This can be freaking HARD and I hope that we can honor the bravery, self-care, and determination that this takes throughout our time together.
I enjoy working with folks in exploring identity, processing past traumatic experiences and present interpersonal patterns, and working through general internal funkies. I flexibly apply Acceptance and Commitment Therapy, narrative, and person-centered theoretical frameworks to guide my work.
My own values include authenticity, collectivism, curiosity, and equity. Identities that inform my own understanding of myself and the world include being Chinese, Venezuelan, American, queer (in sexuality and gender), an older sibling, able-bodied, and middle-class. I work to hold an awareness of my own lenses and a commitment to honor your own intersectionalities.
I am currently an LPCC and have my master's in counseling from UW-Madison. I have experience in private practice, wilderness therapy, case management, and parent education. Beyond my professional self, I enjoy yoga, generally stinky activities like hiking and camping, doing puzzles, playing with plants, and giving affirmations to my cat.
Hey, I'm Cass (they/them)!
I am a white, able-bodied, neurodivergent (ADHD), millennial from the PNW who also identifies as non-binary (afab), pansexual, polyamorous, and fat. I'm an intern in my third and final year of grad school working toward my MA in Clinical Mental Health Counseling with a concentration in Somatic Counseling and Dance/Movement Therapy at Naropa University.
My school's program is orienting us towards a humanistic, authentic, social justice based, and trauma-informed approach to mental health treatment. I am very passionate about working with teens and adults on body image, body liberation, eating disorders, gender transitions and questions, sexuality journeys, and religious and spiritual trauma and all the feels that come with. I want to note that my work with eating disorders (ED) primarily comes from a fat liberation orientation with former Health At Every Size approach which I am moving away from as our value should not be tied to our health. I currently do not hold any certifications for the treatment of ED, rather just a lot of understanding of the struggles around it via my own personal experience and work facilitating ED support groups in the Denver area. As a therapist in training, I am striving to make space for exploring the confusing, frustrating, hard, and beautiful things in life. I also want to help people curate a relationship with their body that works for them.
Some things that are important to me are my sweet kitty Oliver, water of any kind, dance, music, art, all things queer, more equitable mental health spaces, being a continuous learner, and social justice activism in all its intersectional aspects. Dying my hair is also one of the things I enjoy doing so it will likely not stay the same as my picture for very long!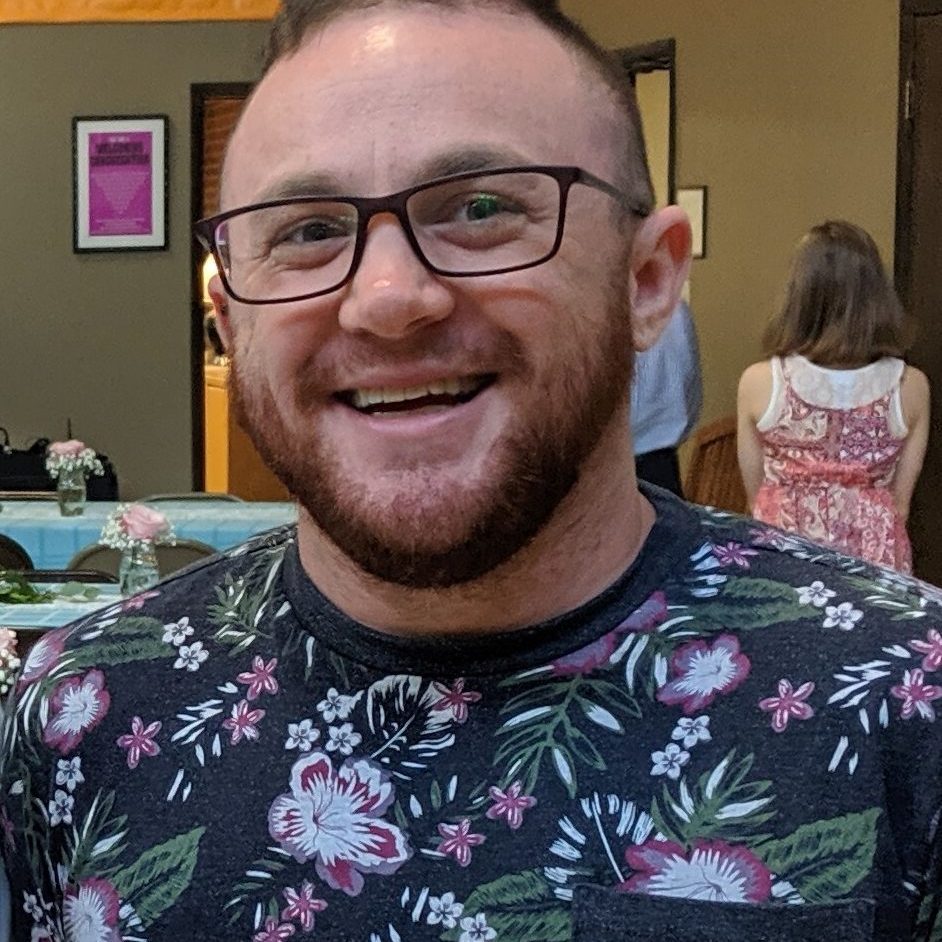 Hello, my name is Devon (he/him)
I have my Master of Social Work and am a Clinical Social Work Candidate. I am currently working toward licensure under the supervision of Victoria. I am excited to provide individual therapy and work on projects to help The Rainbow Circles develop new programming to support our community. Before joining The Rainbow Circles, I supported youth in school settings from elementary to higher ed and worked with people across the lifespan in residential settings.
I am a queer trans man who is dyslexic, ADHD, and autistic. My experiences with difference and disability inform an affirmative therapeutic approach that is relationship-centered, trauma-informed, and strengths-based. Building a safe and supportive space for you to be your authentic self is the priority. Creating change is hard. I work to recognize areas of growth and development and to support your ability to connect and communicate with yourself and others.
I am a queer trans man who is dyslexic, ADHD, and autistic. My experiences with difference and disability inform an affirmative therapeutic approach that is relationship-centered, trauma-informed, and strengths-based. Building a safe and supportive space for you to be your authentic self is the priority. Creating change is hard. I work to recognize areas of growth and development and to support your ability to connect and communicate with yourself and others.
Hiya, my name is Elio (they/them)
I am so excited to be doing my practicum at The Rainbow Circles this Fall. I will be receiving supervision from Sam (they/them) and M (they/them), as well as receiving support from the rest of the community here at TRC. I identify as white, queer, nonbinary, able-bodied, sober-curious, and neurodivergent person. My top values include spaciousness, reclamation, and queer joy.
I am an aspiring sex therapist, currently receiving my master's degree in Mindfulness-Based Clinical Mental Health Counseling from Naropa University. Some things that are currently peaking my interest include sexual dysfunction (pain during sex,inability to orgasm/become physically aroused, etc.), the intersection of gender dysphoria and sexual experience, kink/BDSM, polyamory, the intersection of obsessive compulsive disorder and sexual experience, and sexual reclamation/empowerment. I am also interested in working with religious trauma, including the ways it can intersect with one's relationship to power dynamics, boundaries, identity, sex, etc. Additionally, I am interested in working with children, teens, and adults within the
exploration of gender identity.
I believe that approaching therapeutic work from a lens in which my privilege is acknowledged, as well as the ways in which my client and I's social locations intersect, is a crucial part of creating a safe container in which healing can begin. In addition to this, it is also very important to me that safety is created in a way that feels gentle, nourishing, spacious, and destigmatized. Outside of the therapy room, I currently enjoy painting, reading, restorative yoga, as well as slowly dipping my toes into rock climbing
Hello, my name is Jordan (he/him)
I am a psychoanalytic psychotherapist and clinical social worker. I work with young adults and adults, and other psychotherapists who experience anxious or depressed states, concerns around identity, relationship difficulties, and individuals who struggle with their family of origin. My work is grounded in anti-oppressive and trauma informed frameworks.
I am a full-time instructor at Colorado State University's School of Social Work. As part of my academic work, I teach courses pertaining to clinical social work and theory.
I received my Bachelor of Arts in Literature from Eckerd College in St. Petersburg, FL and my Master of Social Work from University of South Florida. I identify as a white, cisgender, and able-bodied gay/queer man.
Hey y'all I'm Kaitlyn Peeples (she/her)
I am queer, Black/African-American and Native Indigenous a part of the Cheroenhaka (Nottoway) Indian Tribe, neuroqueer (autistic), cis-gender, and currently able-bodied. I am here at The Rainbow Circles as a candidate of Contemplative Psychotherapy and Buddhist Psychology Master's student and intern therapist.
As a therapist my theoretical orientation is rooted in: liberation psychology, anti-capitalism, anti-oppressive, and decolonization efforts for community. My therapy approach and knowledge base includes: intersectionality, trauma-informed, strengths based, and humanistic. I invite and acknowledge the impact of lineages and ancestors in my livelihood and have a desire to help support individuals who engage in liberatory and spiritual practices as well. Outside of therapy I like traveling, listening to podcasts, and listening to live music at concerts and festivals.
Hello! My name is Kate (they/them).
I have my Master of Social Work and am a Clinical Social Work Candidate. I am currently working toward licensure under the supervision of M and Victoria.
I am disabled, neurodivergent, nonbinary, queer, thin, and White. I share these identities because I see how they influence how I show up in the world and build relationships. Due to this, I know that providing anyone with affirming care starts with my personal education.

I am a sex-positive, polyamory-affirming, and kink-informed therapist. I draw from an eclectic knowledge base that includes queer theory, disability justice, anti-racism, intersectionality, and fat liberation. From a more clinical lens, I pull from attachment theory and systems theory. I have been trained in many evidence-based modalities, such as CBT, DBT, solution-focused therapy, narrative therapy, and others. More importantly, I approach therapy from a relational, strengths-based, and person-centered lens. I know how important it is to have a safer space to explore and grow in yourself and I hope to create that with you. In my free time, I enjoy reading, writing poetry, playing cozy video games, nurturing my houseplants, and hanging out with my cat.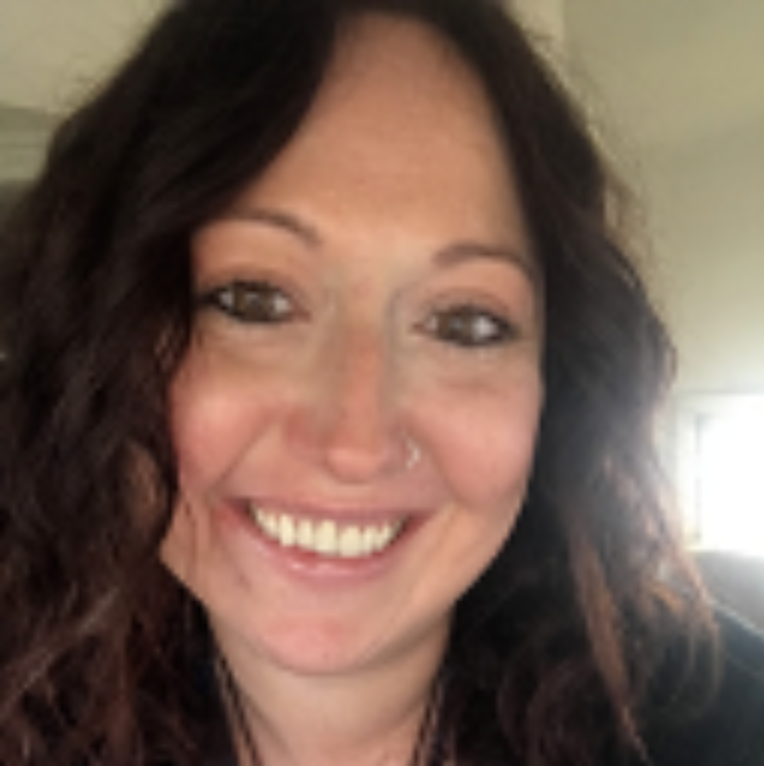 Hello everyone! Hola a todos! I'm Kaz (she/ella/they)
I'm a 4th generation Mexican American from Chicago who you'll find speaking or writing in spanglish as a liberatory practice, porque soy una Nepantlera – someone who is in-between and outside of socially constructed binary identities. My approaches in working with clients are built from the framework of Liberation Psychology. Liberation Psychology overlaps with humanistic psychology, centering the lived experience of the individual and includes the context of community and culture; it's essential we understand power dynamics and how privilege and oppression function in society. From this lens, I hold that not only are the client and I together, but also our lineages, or our ancestors, joining energetically as we come together.
I'm trauma-informed, committed to harm-reduction strategies, and deeply rooted in supporting those who are historically misrepresented and minoritized by the current mainstream culture. Before becoming an LPCC, I had a 20-year career in education and family systems where I supported communities of low socioeconomic status in various leadership and advocacy roles. I feel particularly connected to those coming from poverty as this reflects an aspect of my own struggle. Holding mixed ethnicity/race in my identity, I understand racism to be a byproduct of capitalism and see that there is no way to separate a person from their political experiences that lead to oppression and trauma – all of this is alive in counseling sessions whether it is discussed or not. I encourage clients to learn and then dis-remember the social constructs that cause harm in our lives so that we can get free.
I currently identify as a two-spirit genderfluid femme, queer questioning human. Gender, sexual/attraction orientation, and many components of identity are fluid and can change over time. Our resilience stems from our ability to engage in our identity exploration. I encourage clients to work with me in their exploration as it's essential to understand the identities we hold and their intersections. Growing awareness cultivates the ability to discover how our nervous systems can support us in resilience and liberation.
Ideally I see clients who:
Identify as bi- or multi-racial/ethnic, Latino/x/e, or Black;
Feel in-between identities or who are questioning their identity;
Have histories of acute/one-time or chronic/on-going trauma;
Have survived or who have been impacted by gun violence; and/or
Have a desire to engage in liberatory or spiritual practices
Hi! I'm M (they/them)
I have my Masters in Clinical Mental Health Counseling and my PhD in Counselor Education and Supervision. I am a queer, nonbinary, white, neurodivergent (ADHD and Autistic traits), mostly-able bodied Licensed Professional Counselor and Registered Play Therapist.
Finding a counselor you connect with and feel safe to share yourself with can be challenging for anyone- especially if you're a part of historically oppressed groups like people in the queer, trans, and/or gender expansive communities. I love building supportive and strong therapeutic relationships with all my clients, working from a holistic, relational, and social justice lens. This means I see everyone as whole people, with all their identities and experiences within the world. I generally work with all ages of people and specialize in play therapy, trauma work (EMDR), depression/anxiety, helping people navigate experiences of oppression, and supporting people in figuring out their identities. Outside of therapy, I have two dogs (Midna & Quincy) and three cats (Maisy, Oliver, & Rey) with my wife, Alicia. I love traveling, hiking, camping, rock climbing, kayaking, seeing friends, and cooking. PS- my hair is not this cool right now.
Puedo hacer la terapia en Español. Je peux faire la therapie en Francais.
Hello! My name is Mellie (they/ze).
Mellie (they/ze) is a 3rd-year transpersonal psychology student at Naropa University.
They identify as Seminole Freedman, ace, poly-panromantic, and as a masc-identifying occultist. Mellie's approach to therapy encompasses all aspects of the "self" – body, mind and spirit – using mindfulness, holistic and integrative approaches (called Hermetic approaches) to embrace autonomy while tailoring the therapeutic practice to the individual needs of the client. Mellie currently provides counseling through telehealth and in English.
When not doing therapy, Mellie can be found hanging in Boulder with their black cat, Demonia.
HI! My name is Noah Creaven (he/him)!
I am a psychiatric mental health nurse practitioner student in my last year of studies. I will be in a clinical rotation at The Rainbow Circles for the fall quarter. Professionally, I have spent the last +23 years in emergency medical services as everything from firefighter, paramedic, flight nurse to educator. Now, I am trying to find a different way to serve in a holistic fashion. I have become increasingly passionate about working to support the LGTBQIA+ community and families.
Personally, I hail from northern Vermont and now live in Fort Collins with my partner and two kiddos with lots of animal heartbeats i.e.) chickens, dogs, bees, and random neighborhood fowl. I use he/him pronouns currently but feel gender-fluid most days while also ascribing to being queer.
My desires are to hold safe spaces for people, particularly kids, to seek their own authenticity while nurturing autonomy and community. Also, trying to seek out the mystery and wonder of nature while looking for the points of hope. (Sometimes that feels like a lot of buzzwords but it's true!)
Hiii! I'm Phaedra (she/her)
I am a graduate student in the Contemplative Psychotherapy & Buddhist Psychology program at Naropa University, and will be joining TRC as an Intern Clinical Therapist. Some of my social locations: I am a transgender woman, queer, white, neurodivergent (Autistic), currently able-bodied, and have lived experience with polyamorous/non-traditional relationship structures, religious trauma, dissociative disorders, and CPTSD. I grew up in Utah, but consider myself a New Yorker having lived in Brooklyn the longest. In my previous career, I worked as a graphic designer, lettering artist, and typeface designer.
As a therapist, I integrate perspectives based on attachment theory, mindfulness and meditation practices, social justice, transfeminism, and liberation psychology. In more plain language, this means I focus a lot on the relationship dynamics that show up in the therapy room, whether that's through family history, roles, and trauma, or through social locations, and how that may consciously or unconsciously be playing out in our relationship. I am firmly committed to abolitionist, anti-capitalist, decolonizing practices, as well as trauma-informed approaches.
Outside of work, I live with my 7-year old puppy Moonie, and am an avid console gamer (Xbox & Switch), table-top gamer (D&D, Call of Cthulu), and horror movie fanatic. I enjoy astrology and tarot (Aquarius sun, Leo moon, Leo rising), and am training to become a Meditation Instructor.
I am interested in learning about who you are, all of your passions and everything that excites you, in addition to all of your struggles, frustrations, and difficulties you may be seeking support for. I hope we get to work together!
Hi everyone, I'm Sam (they/any)
Hi, my name is Sam/Samantha (they/any)
I am excited to join The Rainbow Circles as an independent contractor and provide therapy to people of all ages. I received my Masters in Mental Health Counseling in 2021 from Naropa University, and I am working towards LPC licensure. I am queer, genderfluid, have ADHD, and I love working with other queer, trans, and neurodivergent clients. I also carry a bicultural perspective as my mother's family are immigrants from South America and my father's family is white (Irish and French Canadian).
I primarily take a Gestalt therapy approach, which means present moment awareness and a deep sense of respect for your experience are centerfold for me. However, I eclectically integrate EMDR and creative approaches, not to mention a social justice and relational lens.
I do believe that if I can learn to love myself a little more, then I can support my clients to do the same. Therapy can be hard, because sometimes we are talking about difficult situations and processing trauma, but therapy can and should feel good sometimes. In therapy we can not only learn to tolerate difficult emotional experiences but we can also learn how to feel a little more comfortable in our own skin! Leaning into positive experiences of calmness, safety, and relatedness are often central to the work I do with clients.
Outside of making the world a little more mindful, trauma-informed, and empathetic, I also enjoy spending time with my partner Alex (they/them), watching stand-up comedy, working on my never-to-be-finished novel, and dancing in my living room.
Puedo hacer la terapia en Español.
This is T (they/them)
T is a white, queer, non binary, solo parent. They have a master's degree in Somatic Counseling Psychology: Dance/Movement Therapy and a combined 20 years of experience in counseling, education, and the performing arts. T has supported children, teens, and adults to tell the stories of their lives through dance, theater, writing, and film. As a coach, T supports their clients to embody their most authentic selves and create lives of meaning and purpose
Hi Folkx, my name is Victoria (they/any)
I'm a nonbinary, pansexual, disabled, neurodivergent, black (brown-appearing) multiracial person.
In therapy (and in life) I endeavor to explore challenges with curiosity and cultural humility rather than by whipping out unnuanced or generalized answers. I believe each relationship must be approached as the unique intersection of identities and ideas that it is. I strive to create particularly inclusive, trauma-informed, kink/sex-positive, neurodivergent-friendly, and ENM/polyam-friendly therapeutic spaces that allow persons the space to present themselves in the fullness of their experience.
As to fancy education and what not, I'm a licensed clinical social worker in Colorado, USA. I have a bachelor's degree in philosophy/evolutionary biology, a master's degree in social work, and am working towards a Doctor of Social Work (DSW) at the University of Southern California.
As to fancy therapy techniques and what not, I typically utilize eclectic therapy normally consisting of acceptance and commitment therapy, dialectical behavioral therapy skills, and various humanistic therapy approaches such as person-centered and existential therapy. However, the hope is that every therapy space be co-created collaboratively, so I'll ever look to work together with you to establish a space in alignment with your best hopes.
Hi, I'm Zoe (she/they)
My name is Zoe (she/they), and I am working at TRC as a pre-licensed therapist. I have consistent identities of being white, neurodivergent (ADHD), sober, cis-passing, and non-disabled. My relational and gender identities have been dynamic, and most closely align with being ace and non-binary.
My therapeutic approach is humanistic, which means I believe that you are the expert on your experiences and challenges. I also work with a relational approach, which means we incorporate your identities, relationships, and past experiences into the therapy process and explore how these factors may have impacted (and continue to impact) your life. My role is to work alongside you to build insights about your unique world, identify and expand existing strengths, and incorporate new skills to manage challenges you may be experiencing. I aim to build a relationship that feels affirming and safe for you to be your authentic self. Currently, I'm only offering services virtually. I love exploring this space within therapy and believe it to be equally as engaging as in-person work.

When I'm speaking, you may occasionally notice impairments to my speech fluency (called cluttering). I'm always listening, but sometimes my thoughts and speech don't always link up perfectly!

In my free time, I love tinkering. I love anything that involves changing, altering, or repairing items, which most often looks like sewing, yard work, repurposing found items, or doing simple repair projects in my apartment (don't tell my landlord). I live close to the ocean and I can spend hours looking for treasures on the rocky beaches.