Check out this post for information about all of our events throughout June and July. Many events are with community partners who are donating a portion of ticket sales to fund our Free Therapy Program.
---
Save the Date: Get Painted on June 2nd 6-9pm at The Fort Collins Museum of Discovery
Kickoff summer and Pride Month with a Magical Masquerade for teens ages 14-19! From dancing, to crafts, to snacks, to a drag parade this fantastical event invites teens to the Fort Collins Museum of Discovery for a night of fun. We will be there sponsoring a "Get Your Face On" Face Painting booth!
This event is co-sponsored by the Fort Collins Museum of Discovery, Poudre Libraries, SummitStone Health Partners, CSU Pride Resource Center, Fort Collins City Cultural Community Programs, and the Bohemian Foundation. RSVP encouraged, but not required.
---
June 3rd FREE Rock Pet Making ALL Day at Ascent Climbing Studio for Their Pride Celebration and Drag Show
Opens at 9am. Drag show at 8:30pm. 1/2 off climbing passes all day. We will be there all day doing FREE Rock Pet Making while supplies last. All Ages. Ascent is Donating a portion of ticket/climbing pass sales to hep fund our free therapy program. No need to purchase tickets ahead of time, just come on over!
---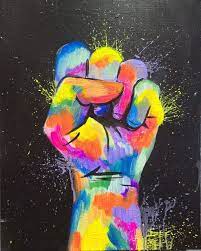 Paint This Painting with Us on June 10th @ 2-4pm at Pinot's Palette
Ages 6+. Come out and paint this queer pride painting in downtown Fort Collins with us. $10 of every ticket ($45) is donated to our free therapy program. Register Here!
---
Join us for a FREE Queer Clothing Swap: June 11th @ 10am-1pm at Rolland Moore Park, Shelter 2, in Collaboration with CSU's Pride Resource Center
We have so many amazing clothing donations and we are bringing them outside to have a big gay clothing party. Come grab some cool swag and update your closets with us! We have limited children's clothes, a lot of adult/teen clothes, shoes, binders, and more. Have clothes to donate beforehand? Feel free to drop them by CSU's Pride Resource Center or The Rainbow Circles before June 4th. Want to volunteer to sort donations or facilitate this event? Sign up here.
---
Visit Us at the Afterparty for Canyon City Ballet's 2023 Pride Performance! June 17th @ 9pm at The Lincoln Center
Canyon Concert Ballet invites community members to join them and local LGBTQI+ artists for a gala showcasing the artistic talents of our community, from 7pm-9pm on June 17th. The Pride celebration will feature dance, musicians, opera, and a drag show. Tickets include an array of eclectic performances and appetizers + drinks will be available to purchase. Following the Gala, join all the artists for an afterparty with The Rainbow Circles and other community organizations. All proceeds from this event go towards supporting LGBTQI+ artists in Fort Collins. Performance tickets are $32; afterparty tickets are $20. Register here.
---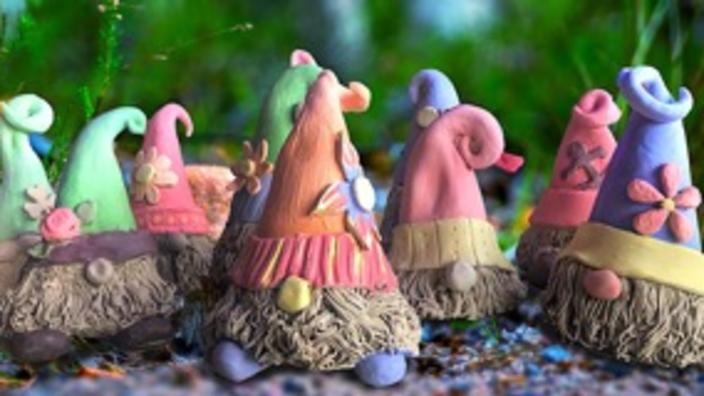 Make & Paint Garden Gnomes with Us on June 18th @ 2-4pm at FoCo DoCo in Collaboration with Flingin' Pots
Come out and make & paint these adorable garden gnomes with local pottery studio Flingin' Pots at FoCo DoCo, a queer-owned donut shop in town. 1/3 of all ticket sales is donated to our free therapy program! Registration includes a free donut token.
$45/person; please register here!
---
Come Stop By our Tent at NoCo Pride This Year on July 15th
We will have free swag and have a wacky and fun polaroid photo booth moment for you all to celebrate with us!